Welcome to the 2021-22 School Year
News and Announcements
The school schedule Monday through Thursday is 8:00 – 2:35. Breakfast will begin at 7:30 am. Students should not arrive before 7:30 am if they are eating breakfast. Other students should not arrive before 7:50. This year all Fridays, with the exception of four Fridays (Sept. 10, Nov. 19, Feb. 11, and April 29), will be held in person like in previous years and students will be required to attend. Friday schedule will be 8:00-12:00. This short-day schedule will also be followed on any short week, the last day of the week will follow the typical Friday schedule. Lunch and breakfast will still be provided.
Communication has become increasingly important between schools and parents. Please take time and provide the school with a current email, cell phone number, and other contact information. Please make sure you mark in your registration that you want to receive all district communication as this includes messages from the school. You may also wish to follow us on Facebook.
Wednesday - August 25th - First day of Kindergarten
Scan the QR code below or click here

School Hours
Monday - Thursday
7:50 a.m. - Music Starts, Students Line Up Outside
8:00 a.m. - Start Time
8:05 a.m. - Tardy Bell
2:35 p.m. - End Time
Friday
8:00 - 12:00 - Lunch will be provided
Calendar
Previous News and Announcements
New student registration begins August 2nd -August 13th 8:00-2:00pm. Continuing students will need to register online only and update their contact information and communication preferences. Links will be sent shortly.
Monday - August 16th - Back to school Night 5:30-6:00 Pizza, 6:00-7:00 Meet the teachers
Tuesday - August 17th - First day of School for Grades 1st - 6th

Kindergarten Registration is now open. Click here or come visit our main office 801-565-7533.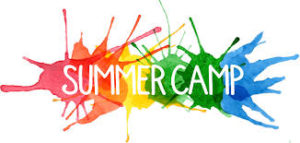 Heartland Summer Camp
Monday-Thursday June 14-24 & July 12-22
Hopeful bus transportation from 5 local stops. Proposed start and end will be 9 - 12.
Summer Camp will include fun hands on science, math fluency, and reading. Each child will also be offered a free breakfast and lunch.
If you're interested in attending, please register here.
If you are interested in continuing online for next year you must register for the new online school. Click here for more information. 
Heartland Parent Teacher Conference Links
Conference Schedule
Report Card will be sent home Monday March 22nd.
Tuesday March 23rd 3:00-5:00
Wednesday March 24th 3:00-6:00
Thursday March 25th 3:00-6:00
Each day all teachers will be available online. In an attempt to keep things consistent with previous years, conferences will be open house style without any scheduled appointments (with the exception of Special Education). Conferences need to be less than 10 minutes. If you need additional time, please contact your child's teacher. We will have Spanish and Arabic interpreters available on Thursday to help with Zoom and phone calls.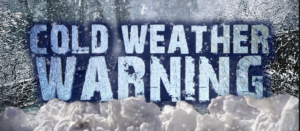 Cold weather is coming. With the weather changes and flu season, it is important to remember a few safety tips.
Follow the local Governor's order including limiting group gatherings and wearing a mask in public places, including the school. Parents are responsible to send their child with a mask each day.
Families need to conduct a wellness check daily before sending students to school. Students who are feeling ill or experiencing symptoms of COVID-19 (fever, cough, chills or muscle aches, sore throat, new loss of smell/taste, nausea/or vomiting, congestion / runny nose, fatigue, or diarrhea should NOT attend school. Students who show symptoms at school will be quarantined at school until parents can pick them up. In many cases students who show symptoms at school are required to quarantine for 10 days or until a negative test can be provided to the school. 
There will be an increase in traffic due to more cars dropping off and picking up children. Please slow down and follow the parking lot signs.
Please help your children remember to bring a warm coat and shoes appropriate for the weather.
Watch for the orange flags around the school. The orange flag represents an inside morning. Students are allowed to come into the school building at 7:45. Students should not arrive at school any earlier than 7:40 except to eat breakfast (7:30).  For more information about cold weather policies, snow days, and inside days Click Here.
Heartland Elementary Reopening Plan 20-21 Updated 1/08/21
Check out the JSD's Back to School Safety Plan (Espanol)
IN-PERSON SCHEDULE
MON-THURS: 8:00 First Bell - 2:35 Last Bell – Updated
In previous years in order to accommodate a short day one Monday a month for professional development, our regular school times were increased. This year Heartland will no longer be doing short days on Monday. We are grateful to the community for allowing us to use that valuable time to increase our capacity. This year we will be returning to regular school hours.
FRIDAY: 10:30-1:25 in-person attendance will ONLY be available by invitation from the teacher. All students will have some work this day, but it may be online or paper homework to complete. All teachers will have an online office time to communicate with parents from 10:00-10:30. Teachers will be in collaborative meetings and preparing materials for the rest of the day. Students will have the opportunity to buy breakfast and/or lunch to-go meals from 12:30-1:25 each Friday. If they choose both meals, they will be charged for both meals at their regular rate (free or reduced prices will be applied for those who qualify).
FIRST DAY OF SCHOOL
Our number one priority as we return to school next week is the safety and wellbeing of each students and staff member at Heartland. Please note several important changes to our school procedures this year to help reduce the spread of COVID-19.
Parents and students will be required to wear face masks while on school property and in the building
Students should arrive no earlier than 7:30
Parents are encouraged to send their students with water bottles to reduce the use of drinking fountains
If students are bringing a home lunch, parents are encouraged to use disposable products
Some of our grade level door assignments have changed. Look for updated signs and ground markings for lining up before school
Parents will not be allowed into the building past the main office or foyer area
Please make sure on Skyward that you have updated all your contact information
Please complete a student health check each day before sending your student to school. This includes checking for a fever (or warm/red skin). If students are sick, please keep them home. Students who show symptoms at school will be quarantined at school and parents will be called to pick them up
Emails for staff members can be found here.
Don't have a computer? No problem! Both Canvas and Google Classroom offer free, easy-to-use smartphone apps.

If you need to access your school email, please email your teacher.
Heartland Elementary is hiring for several exciting positions. We are currently looking for the following:
EXCEL Special Education Aides: 17 and 25 Hours
Please contact Principal Alger at buddy.alger@jordandistrict.org or 801-565-7533 for additional information. The application can be found at https://skyfin.jordan.k12.ut.us/scripts/wsisa.dll/WService=wsFin/rappljoblst484.w?hqrbgrtid=382125
Going on at Heartland
After School Activities at Heartland: (Currently postponed due to COVID-19)
Knitting group

6th grade Soccer program

Choir; Heartland Heartbeats

Strong Families S.T.E.M, Math, Literacy, and Culture Nights

After school tutoring

School Choir
Heartland Orchestra
Heartland Outstanding Opportunities: (May look different due to COVID-19 Restrictions)
S.T.E.M. assemblies

S.T.E.M. intensive 

6th and 3rd grade using VR headsets, robots, drones, coding

Big Brothers and Big Sisters partnership with Comcast

Second Step Social Emotional Learning Program

Art/Music/Computers offered on a weekly basis

Jr. Coach Program

School Ambassadors
The Heartland Nine:

During the 21-22 School year, Heartland will focus on nine character traits. Students will be taught the skills during a rotation and will be provided will opportunities to practice each week. The skills include:
Caring for Self

Caring for Others

Caring for Community

Being a Good Listener

Being a Responsible Digital Citizen

Identifying Feelings

Calming Down Strong Emotions

Bring Kind

Handling Conflicts
Please take time and speak with your students about the skills each month. They should be practicing them at school and home.
News for our Heartland Families
News from Heartland
School Starts August 25th for Grade 1-6. Kindergarten testing will occur during the week of the 25th to the 31st. First day of school for kindergarten will be September 2nd.
Breakfast is served from 7:30-7:55 am. The cost is .80 cents or .30 cents for reduced-cost eligible families.
Parents and Guardians, we want to remind each of you of the Student Drop Off/Pick Up locations, please view the map below. It is very important for the safety of each of our students and staff that we all comply with these procedures. 
If you have any questions or concerns, please contact the school.
---
If you ever have any questions and/or suggestions about our website, please don't hesitate to contact our Heartland School Webpage Master.
---