Welcome to the 2022-23 School Year
News and Announcements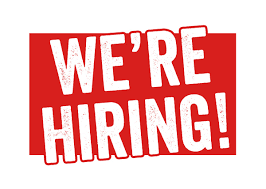 Heartland is Hiring! We have several openings for the upcoming school year. Click here to apply. Openings available for classroom assistants, 6th grade assistant, Wellness Room Coordinator, and special education assistants. 
New Start Time Announced for the 22-23 School Year
Monday - Thursday
8:20 a.m. - Music Starts, Students Line Up Outside
8:30 a.m. - Start Time
8:35 a.m. - Tardy Bell
3:05 p.m. - End Time
Friday or Short Day Schedule
8:30 - 12:30 - Lunch will be provided
School Starts August 18th for Grade 1-6. Kindergarten testing will occur during the week of the 18th to the 25th. First day of school for kindergarten will be August 26th.
Breakfast is served from 8:00-8:25 am. The cost is .80 cents or .30 cents for reduced-cost eligible families.
School Hours
Monday - Thursday
8:20 a.m. - Music Starts, Students Line Up Outside
8:30 a.m. - Start Time
8:35 a.m. - Tardy Bell
3:05 p.m. - End Time
Friday or Short Day
8:30 - 12:30 - Lunch will be provided
Calendar
Emails for staff members can be found here.
Don't have a computer? No problem! Both Canvas and Google Classroom offer free, easy-to-use smartphone apps.

If you need to access your school email, please email your teacher.
Going on at Heartland
After School Activities at Heartland: 
Choir; Heartland Heartbeats

Strong Families S.T.E.M, Math, Literacy, and Culture Nights

After school tutoring

Heartland Orchestra
Heartland Outstanding Opportunities: 
Math and STEAM Club
Math Competition
Wellness Center and After School Program
Battle of the Books

Big Brothers and Big Sisters partnership with Comcast

Social Emotional Learning Program

Art/Music/PE offered on a weekly basis

School Ambassadors
The Heartland Nine:

During the 22-23 School year, Heartland will focus on nine character traits. Students will be taught the skills during a rotation and will be provided will opportunities to practice each week. The skills include:
Caring for Self

Caring for Others

Caring for Community

Being a Good Listener

Being a Responsible Digital Citizen

Identifying Feelings

Calming Down Strong Emotions

Bring Kind

Handling Conflicts
Please take time and speak with your students about the skills each month. They should be practicing them at school and home.
Previous News for our Heartland Families
August 2022
New student registration begins August 1st. Our office will be open from 8:00-3:00 daily. Please share this information with your new neighbors and friends. (Kindergarten families if you haven't already brought your additional documentation please do so). Continuing students will need to register online only to update their contact information, communication preferences, and apply for free/reduced lunch (if applicable). A letter was sent home on August 3rd with your current username and password to complete this registration online.
Back-to-School Night will be held inside Heartland on Wednesday, August 17th. Teachers will be at tables to meet with parents and students as well as talk about their classrooms for the year. There will also be booths for PTA, SCC, Choir, and Orchestra. They will be handing out tickets for families to obtain new school supplies on their way out. Back to school night will begin at 6:00 in the gym. We will be holding a standing room only meeting with all families to discuss our Title I plan, budgets, and PTA information. This meeting will be very brief. From 6:10-7:00 families can meet their child's teacher. Preschool & EXCEL will be in their classrooms, Kindergarten, and First grade teachers will be in the library. Second grade, Third grade, and Fourth grade teachers will be in the gym and Fifth and Sixth grade teachers will be in the lunch room. School supplies will be located in the main hallway outside the kindergarten classrooms.
Husky Summer Camp
Monday-Thursday June 13th - 23rd 9:00-12:00.
Summer Camp will include math fluency, and reading intervention.
Each child will also be offered a free breakfast and lunch.
If you're interested in attending, please register on our school website heartland.jordandistrict.org or online at: https://forms.gle/3sTJp9sLd5J5gP1L6Even if you have already talked to your child's classroom teacher and have confirmed your interest, please complete the online registration.
Please contact our office if you have any questions 801-565-7533.
Parents and Guardians, we want to remind each of you of the Student Drop Off/Pick Up locations, please view the map below. It is very important for the safety of each of our students and staff that we all comply with these procedures. 
If you have any questions or concerns, please contact the school.
---
If you ever have any questions and/or suggestions about our website, please don't hesitate to contact our Heartland School Webpage Master.
---